The Associated Press has removed seven photographs recently released by the Cuban government – and circulated by the news agency – lambasting them as fakes.
The images show former president, and brother to the current Cuban premier, Fidel Castro sat in conversation with Argentinean President Cristina Fernandez de Kirchner. On inspection it was revealed that the images had been edited to remove what appeared to be a hearing aid from the former leader's ear.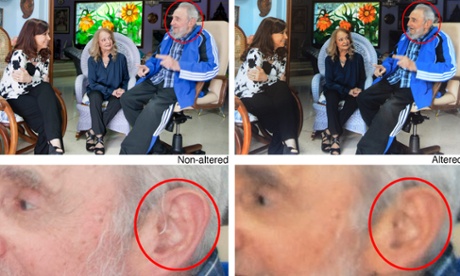 Above photos: Alex Castro/AP.